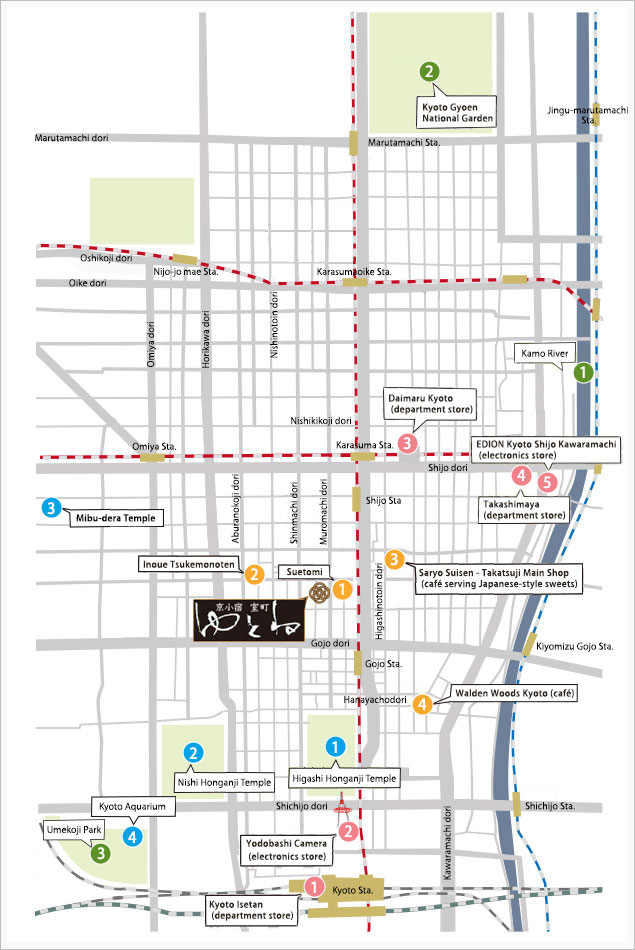 Click on the numbers on the map to open a Google Map.
Shopping
Nature
Dining
Sightseeing
Carry Service
at JR Kyoto Station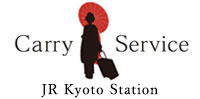 You can use the convenient Carry Service to send your luggage from Kyoto Station to Muromachi Yutone.
If taking the bullet train, we also recommend sending your luggage via our home delivery service.

1

Suetomi A 2-minute walk (130m)