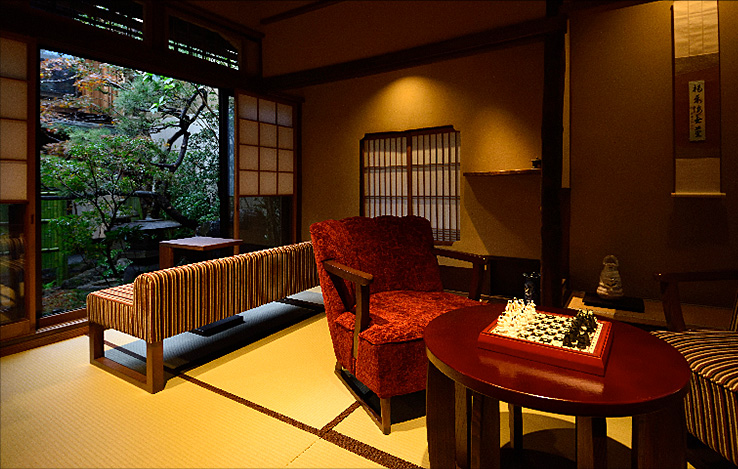 Hotel overview

Number of guest rooms

7 (5 twin bedrooms, 2 double bedrooms)
* Two of the twin bedrooms can be converted into a triple bedroom.
* All rooms are equipped with a cypress bath.

Facilities

[Chiso Kikusaya]
13 seats Savor the traditional tastes of Kyoto.
[Library Lounge]
How about a cup of tea or coffee while you browse materials on Kyoto tourism?