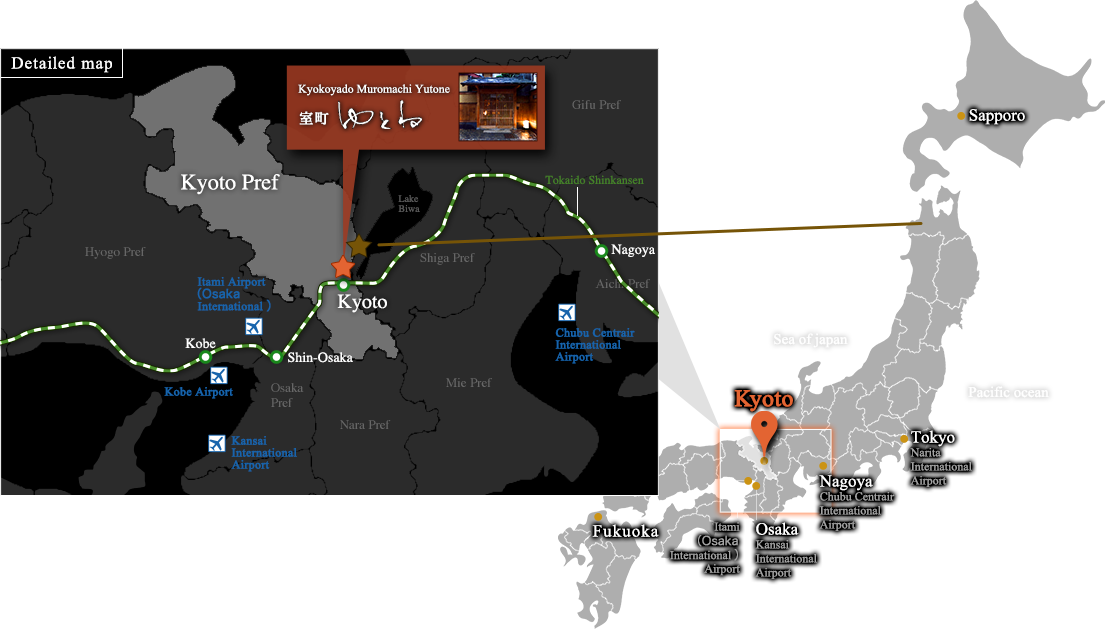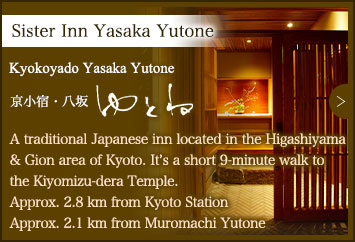 There are many World Heritage Sites and Important Cultural Properties in Kyoto, like Fushimi Inari, a shrine famous for its red Sembon Torii; Kinkakuji, a luxurious golden shining temple; Kiyomizu-dera, a World Heritage Site temple which leans out over the edge of a precipitous cliff and commands a fine view of the whole city; and Sanjusangendo, a temple that is the world's longest wooden architectural structure with an overwhelming thousand kannon statues.
Kyoto is also a place where you can enjoy seasonal landscapes throughout the year, like cherry blossoms in spring, lush green in summer, red leaves in autumn, and snowscapes in winter.
Come and unwind at Muromachi Yutone after exploring Japanese history and culture in Kyoto.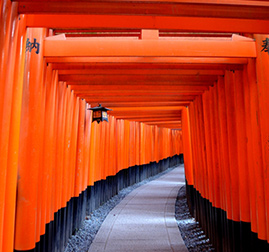 The sembon torii at Fushimi Inari is an astonishing sight that often appears in film and TV shot in Kyoto. The sight of the standing vermilion torii gate is worth seeing.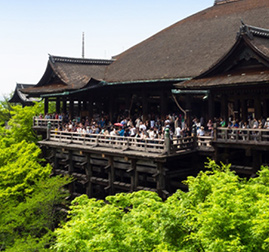 The vista of Kyoto's town overlooked from the stately stage of Kiyomizu is amazingly beautiful. This is a power spot created by the shrines and temples.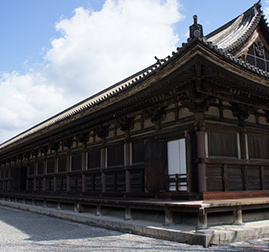 The many different kinds of kannon statues standing inside the long building are very impressive. They form such an interesting sight that time flies by just looking at them.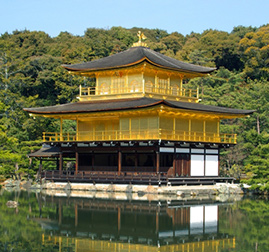 The Kinkaku-ji Temple is one of the most memorable buildings of Kyoto. The contrast with the surrounding landscape and the temple reflected on the lake are breathtaking sights.